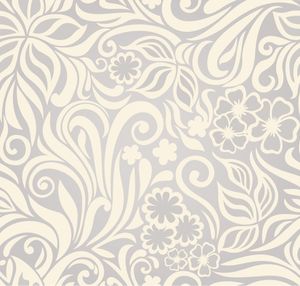 Our Story
Great artists take numerous musical styles and influences, add their own talents and personality, and create a unique sound all their own. Sacred Harmony personifies that. With a sound unlike any other group in Gospel music, the Tennessee-based trio is breaking through barriers with their blended style.
                With over two decades of ministry behind them, Sacred Harmony has seen God do some mighty things in their lives and in their music.  There most recent ten years led them to the decision to travel more extensively and  in 2016 they signed with Butler Music Group in Nashville, TN.  Soon after they released their "Believe" CD , which  proved to be a breakout album for the group. They partnered with Grammy award winners and Gospel music icons, the Fairfield Four, to record the song, "Bury The Workman." Much like that song, the entire album highlighted the abilities of Sacred Harmony to glean from other genres while making a song their own.   In 2017, Sacred Harmony was honored to take home the "Sunrise Trio of the Year" award at the SGN Scoops Diamond Awards. They were recognized as a Top 5 nominee for "Video of the Year.-Let Your Light Shine."   In 2018 they were presented "A Day of Recognition" proclamation from  Governor of Tennessee, Bill Haslam followed by 3 Top-80 songs on the National Singing News Chart from their "Believe" CD -"Jesus Did What He Came to Do", "Grave Robber" and "Up to Something" in 2018- 2020 with 2 more charting songs- top 40 "Let Your Light Shine" and top 80 "One In The Number" both from a former cd project produced by Phil Cross "Champion Collection".  
They spent 2019 & 2020 focusing on their CD project called "It Ain't Over Yet" with John Darin Rowsey, as arranger and Matthew Browder as producer  at the phenominal Blackbird Studio in Nashville, TN.  The project theme was appropriate with the tornados and the Covid 19 pandemic interruptions to finalize the vocals.  It has been exciting what God is doing with this project since the first song  was released to radio "Sing Joy to the World" which hit the Singing News Chart TOP 40 as well as  SGN Scoops top 40.  Their next release was another top 40 and recognized as  "TOP NEW RADIO RELEASE " out to radio April 2021 "Breathe In, Breathe Out, written by Jason Crabb and John Darin Rowsey.  Then came "It Ain't Over Yet" title song which was a top 30 in Singing News and SGN Scoops followed by more charting songs in in 2022  "I Can't Wait" and currently in 2023 "I've Got a Friend" which is at #42 and  it is still climbing .  God is still working thru their  "IT AIN'T OVER YET TOUR" named after their current CD project along with  a Video produced by Godsey Media which was introduced in the fall 2021 , and can be viewed on Singing News TV channel, their website and You Tube channel.   Their current radio release is one of their most requested songs " I Can't Wait" which debuted on the top 80 Singing News Chart as well as SGN Scoops.   Sacred Harmony signed a media management agreement in 2020 with Godsey Media, the top in the industry , and continues to enjoy working with them today!    They just released a new CHRISTMAS CD Oct 2022 which was recorded with Godsey Media with Scott Godsey and Paul Secord recorded in the world class Zenith Studio just on the outskirts of Music City of Nashville and it sure will set the mood for a time of worship of our Savior and celebration of his birth!    Stay tuned for even more of the blended genre style of Progressive Gospel that God has blessed thru prayer and searching of just the right message to uplift hearts and win souls with a BRAND NEW WORSHIP CD with Godsey Media to be released in fall of 2023.  
Over the last few years, the trio has been blessed to perform at numerous major events across the nation on concert stages with groups like -The Hoppers, Jason Crabb, The Nelons, ,The Blackwood Brothers Quartet,  Michael Combs, The Guardians,  The Lefevres and many more than can mention.  Sacred Harmony performed at the American Gospel Celebration hosted by Pastor John Hagee, one of their favorites.   Because of their crossover appeal, they have even been invited to sing for sold crowds with artists such as Larry Gatlin and TG Sheppard. They have led worship in large contemporary cathedrals , universities and at small country churches of all denominations.  . "Our passion is not where we sing but rather who we sing about. Our goal is to impact people wherever God opens the door, to share the love of His son Jesus Christ," stated Janet Weaver. 
               With so many blessings behind them, it's what the future holds that has them most excited. "We are excited to see the doors that the Lord is opening to spread his word in song.  We truly appreciate each church, each concert, and each person that we are blessed to worship with," stated Brian Scott.